Spring 2020 written and edited by Henry Belden, published by Lacy Davisson
Note from the publisher: Hello, we're doing things differently during this time of crisis. This is our first volume of Corona Couch Curator, there may be more coming. We want to share a variety of art experiences to enjoy at home from your couch.
-Lacy
Under Glass
Half Gallery, 235 East 4th street
April 23 – May 23, 2020
With New York City on lockdown, normal programming and exhibitions are forced to navigate new ways of engaging an audience. Frieze Art Fair, scheduled to open this weekend, is launching it's Viewing Room platform where one will be able to experience installations from over 200 international galleries. Amid this crisis, many galleries and institutions are embracing this new digital format.
Influencer Kit Keenan, shown above, poses out front of her father's Half Gallery promoting the "opening" of their new group show. Keenan's Instagram post encourages people to walk by the East Village space and see the work "Under Glass", the pertinent title of the show.  Included alongside images of the individual works are audio clips from artists such as Pauline Shaw, Richard Prince, and Chloe Wise. It's refreshing to hear the artist's voices speaking on their creative processes, as opposed to a traditional press release. PDF documentation is on the website.
Paul Ramírez Jonas Studio Visit
Independent Curators International
The highlight of last week was a zoom visit to the studio of artist Paul Ramirez Jonas, organized by Independent Curators International, the great promoter of independent voices needed now more than ever.
Jonas taught us how to create his work Breath from his Paper Sculpture Manual, a downloadable, printable, and shareable manual to take you away from your screens and recreate art experiences at home. To download your own copy of Breath click here, and follow the step-by-step instructions from the artist in the video below.
Interested in making art at home? Online instruction is easy to find, for example the Parrish Art Museum offers excellent workshops by artists such as Barbara Thomas and Bastienne Schmidt.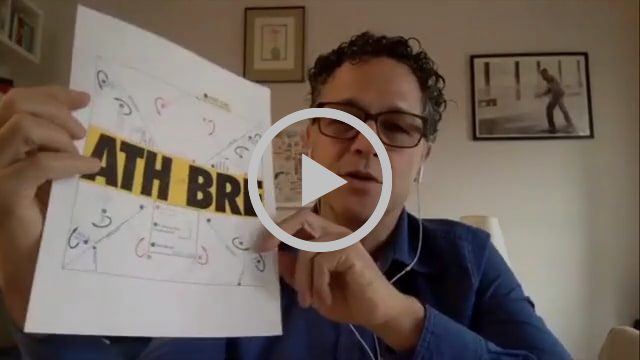 Paper Sculpture Manual: Paul Ramírez Jonas
Remembering Peter Beard
Born January 22, 1938 – Died April 19, 2020
"He was an intrepid explorer, unfailingly generous, charismatic, and discerning…He was a pioneering contemporary artist who was decades ahead of his time in his efforts to sound the alarm about environmental damage. His visual acuity and elemental understanding of the natural environment was fostered by his long stays in the bush and the "wild-deer-ness" he loved and defended. He died where he lived: in nature."
-Statement from the artist's family
"Peter Beard" by Derek Peck – NOWNESS
Many New York City residents have taken shelter in Long Island during the quarantine, following the bizarre disappearance of photographer Peter Beard from his Montauk home. His body was found in the Camp Hero state park in Montauk on April 19, three days before Earth Day. Beard's contributions to photography as well as environmentalism, remembered by his 1965 book The End of the Game, brought awareness to the planet's fragile eco-systems and advocated for the protection of African wildlife.
Peter Beard, I'll Write Whenever I Can (1965/2004) from his 2016 solo Exhibition "Last Word From Paradise" at the Guild Hall Museum. from which Beard was a member.
82nd Artist Member Exhibition
Guild Hall Museum, 158 Main Street, East Hampton
March 7 – May 31, 2020
East Hampton's Guild Hall Museum's annual Artist Member Exhibition is the oldest non-juried show on Long Island and one of the few non-juried exhibitions still running. Deeply rooted in the history of the East End artist colony, early participants included Jackson Pollock, Lee Krasner, Alfonso Ossorio, Perle Fine, Bill King, James Brooks, Charlotte Park, John Little and many more, showing their support of Guild Hall and its role as their community Museum, Theater, and Education Center. All 435 artworks are for sale online, for pick up only at the museum itself. A letter from President of the Academy of the Arts Eric Fischl, Executive Director Andrea Grover and Chairman Marty Cohen encourages the community to donate to the museum to help continue the institution's enriching programming.
82nd Artist Members Exhibition – Quick Gallery Tour
Harold Ancart: Pools
David Zwirner Viewing Room, 525 West 19th Street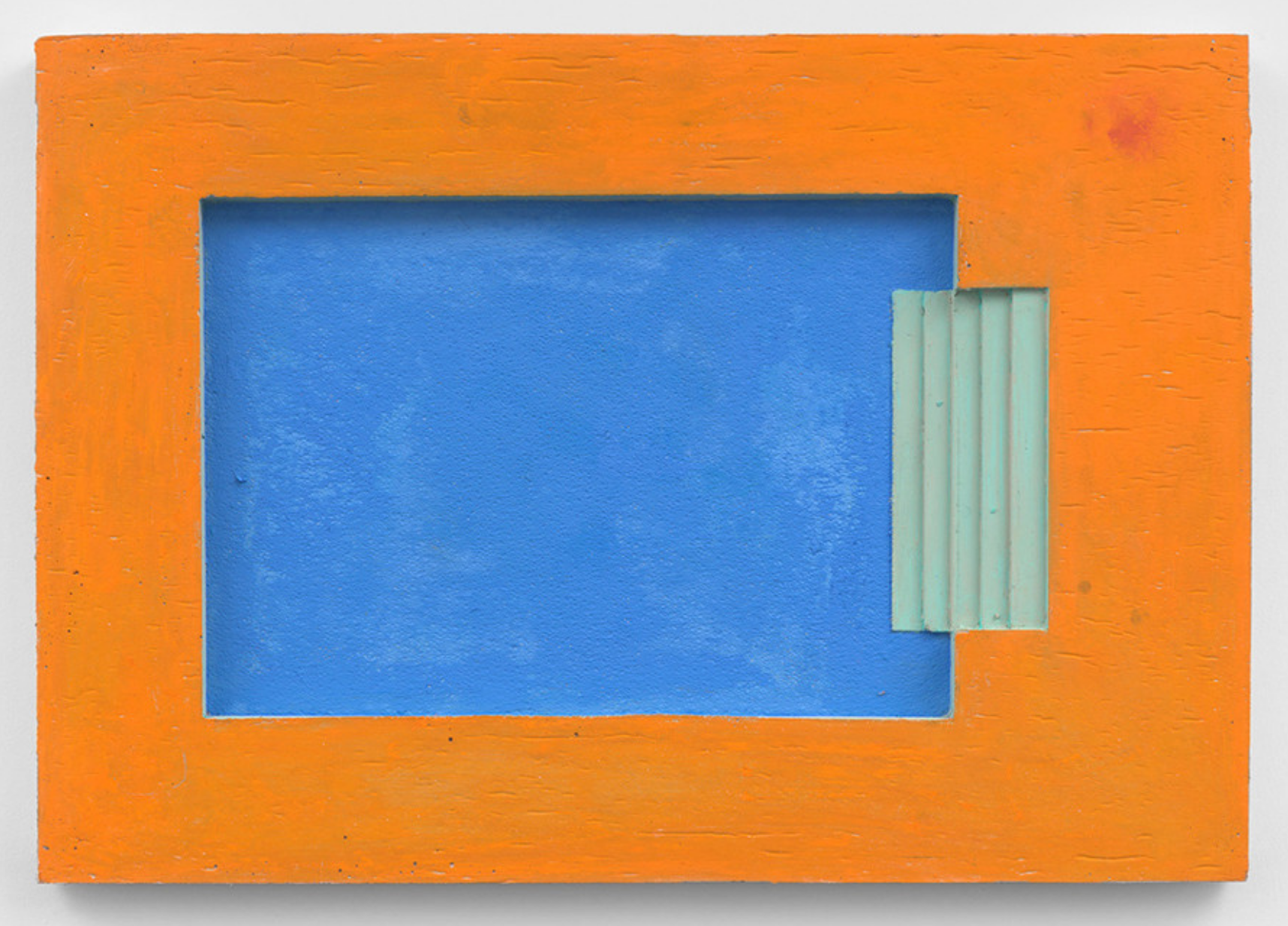 Harold Ancart's poured concrete pool works were inspired by the desire to escape the New York City summer heat and dive into a swimming pool. These painting-sculpture hybrids are colorful, designed objects reminiscent of Josef Albers' graphic paintings. Deliberately ambiguous, the pools present numerous dualities: positive and negative space, form and surface, abstraction and figuration, and, ultimately, sculpture and painting.
During quarantine, Zwirner has a revolving door of scheduled online "Viewing Rooms", hosting different galleries to present artist's work on the website.
We Love New York
Mary Ryan Gallery, 515 W. 26th street
Mary Ryan Gallery says "The daily push for solidarity has shined a light on the constant resilience of a city that has served as a source of inspiration for many throughout the years. We love New York, and in this spirit we look to some of the artworks our artists created in the city's honor." The collection spans from 1923-2017, including artists like Paul Cadmus, Richard Haas and Yvonne Jacquette. This beautiful selection of works on paper present a diversity of printmaking techniques, from monotype to intaglio, all representing depictions of the city.
Karen Kilimnik
303 Gallery, 555 W 21st Street
April 24 – May 23, 2020
303 Gallery presents works by Philadelphia based artist Karen Kilimnik in their online viewing room. The exhibition shows a wide range of mediums, including sculptures and collages from the artist's 2016 major solo exhibition at Château De Malmaison in Paris, along with new paintings and collages. The more recent collages weave together appropriated imagery of figurative tapestries, complimenting Kilimnik's traditional pastiche of old masters in her painting practice. Kilimnik's signature fantastic imagery merges past and present. Drawing correspondences between romantic tradition and contemporary culture, Karen Kilimnik's works rematerialize a quest for a fairytale sublime.
Keith Haring Birthday Video
Tate Liverpool
To coincide with a 2019 exhibition at Tate Liverpool, Tate produced this lively film as a happy birthday to the late, great icon of street art Keith Haring, who was born on May 4, 1958 (died February 16, 1990). The short film is an intimate portrayal from the artist himself about his artistic life in New York City.
Artist Keith Haring's Journals – 'I'm Glad I'm Different' | TateShots
Nevelson in Process film, 1977
Metropolitan Museum of Art, 1000 5th Ave
As part of The Met's 150th anniversary in 2020, each month the Museum has released three to four films from the extensive moving-image archive, which comprises over 1,500 films, both made and collected by the Museum, from the 1920s onward. This includes rarely seen artist profiles and documentaries, as well as process films about art-making techniques and behind-the-scenes footage of the Museum. This film offers a window into Nevelson's creative process, and presents an intimate portrait of the artist at work. For more videos from the Met, click here!
Nevelson in Process, 1977 | From the Vaults